If you haven't heard of this actress before, you will after the BAFTAs and possibly the Oscars. She's in the amazing '12 Years A Slave' film with Benedict Cumberbatch, Michael Fassbender and
Chiwetel Ejiofor.
Lupita is becoming somewhat of a style icon as she can effortlessly pull off anything and her skin is flawless too.
She can even rock a really weird jumper...
She stands out for all the right reasons
And can pull off a bright tangerine Dior Dress!
Seriously, how can someone look THIS stunning?
Even fashion titan Anna Wintour is in awe of her!
Ladies and gents.... we have found our new (fashion) leader!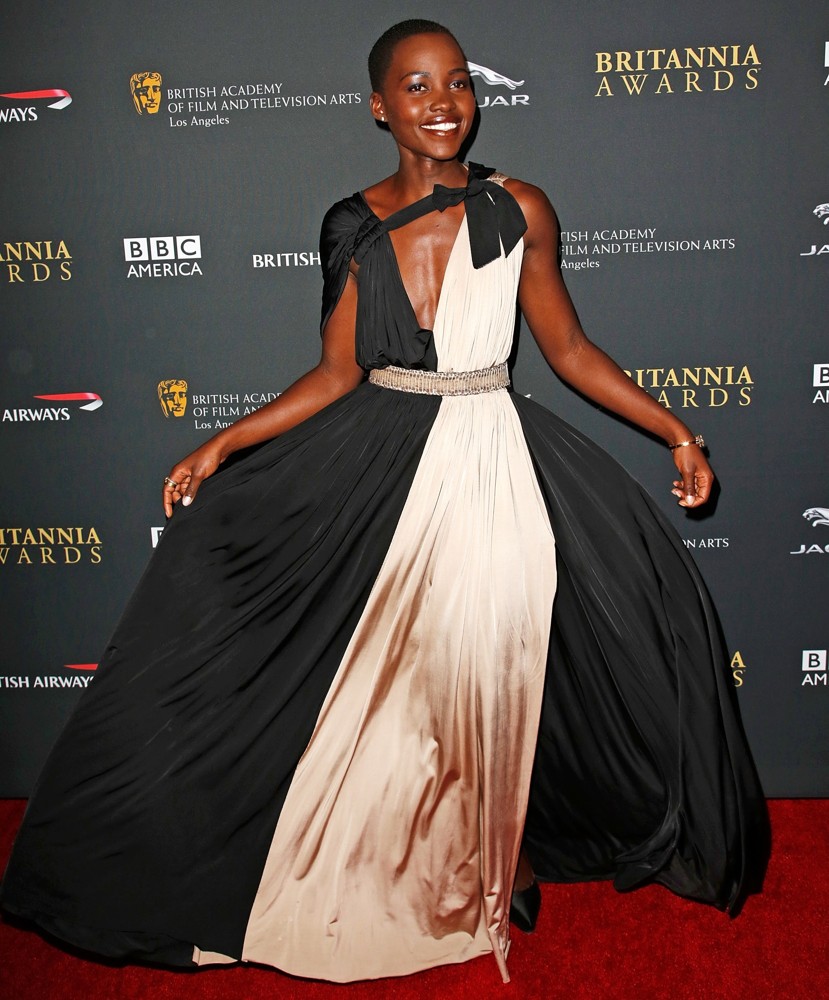 It's great and brave to see a rising star in edgy attire as well as floaty gowns (at fashion shows, exhibitions and luncheons).
'Lupita Fever' is about to become an epidemic as she has landed her first magazine cover for the
'W'
'Movie Issue'! YES!
Basically, Lupita looks amazing in everything and is a superb actress. I'm so excited to see her much talked about performance in '12 Years A Slave'.
Follow Lupita on Twitter HERE.
Instagram
|
Facebook
|
Twitter
|
Pinterest
|
Bloglovin'