A note from Joelle...
I know, I know *eye roll emoji*, there's something rather pretentious about being a lover of foreign films. We automatically critique the acting, the storyline, the camera quality, because it's not standard, glossy Hollywood.
It can also be draining trying to follow a story when your eyes are glued to the subtitles, but boy, the following films are worth it - you need to trust me on this, as a former foreign film-snubber, myself:
Psst! Click the title of the film to watch the trailer.
Set in both 1954 and 2003, the film follows a girl trying to find out about her dying uncle's first love, a local woman from Guinea. The film then tells the story of her uncle, Killian and his older brother, Jacobo, who travel back to their birthplace Spanish-colonised Guinea in West Africa. Whilst Jacobo is keen to put his African workers in place (common colonial racism), Killian is keen to integrate with the natives, however is met by distrust from both sides - even more so when he falls in love with a native girl...who is married with a child.
There's a lot of nudity, but it's not distasteful and the visuals are stunning.
The acting a chemistry between the two main actors is so pure (maybe that's why they are together in real life!).
Even though the film is stunning, it's incredibly brutal at times and should be classed as a drama, not a romantic film. Of course, the romance and perseverance of that romance through hardship is an important factor, but Guinea's heartbreaking colonial history (that only ended about 50 years ago!!) is not overshadowed.
2. Mustang - 2015 (Turkish)
Five orphan sisters living with their uncle in modern day Turkey are accused of being indecent around their male school friends. One by one, they are married off, but things spiral out of control when the youngest sister decides to save her sisters and escape to Istanbul. However, there's lots of tragedy, as not all the sisters have the chance to leave.
The child actress who plays the youngest sister is incredible - simply incredible, and the film is so well-written.
It reminds a lot of people of The Virgin Suicides, but this film is a lot better in my opinion.
3. Mon Pere, ce Hero (My Dad, the Hero) - 1991 (French)
A comedy about a teenage girl called Vero on holiday with her father in Mauritius - seems legit. But when she becomes bored and bitter about her parent's divorce, she convinces other that her father is her abusive boyfriend.
French acting legend,

Gerard Depardieu plays the hilariously confused father in this sweet film.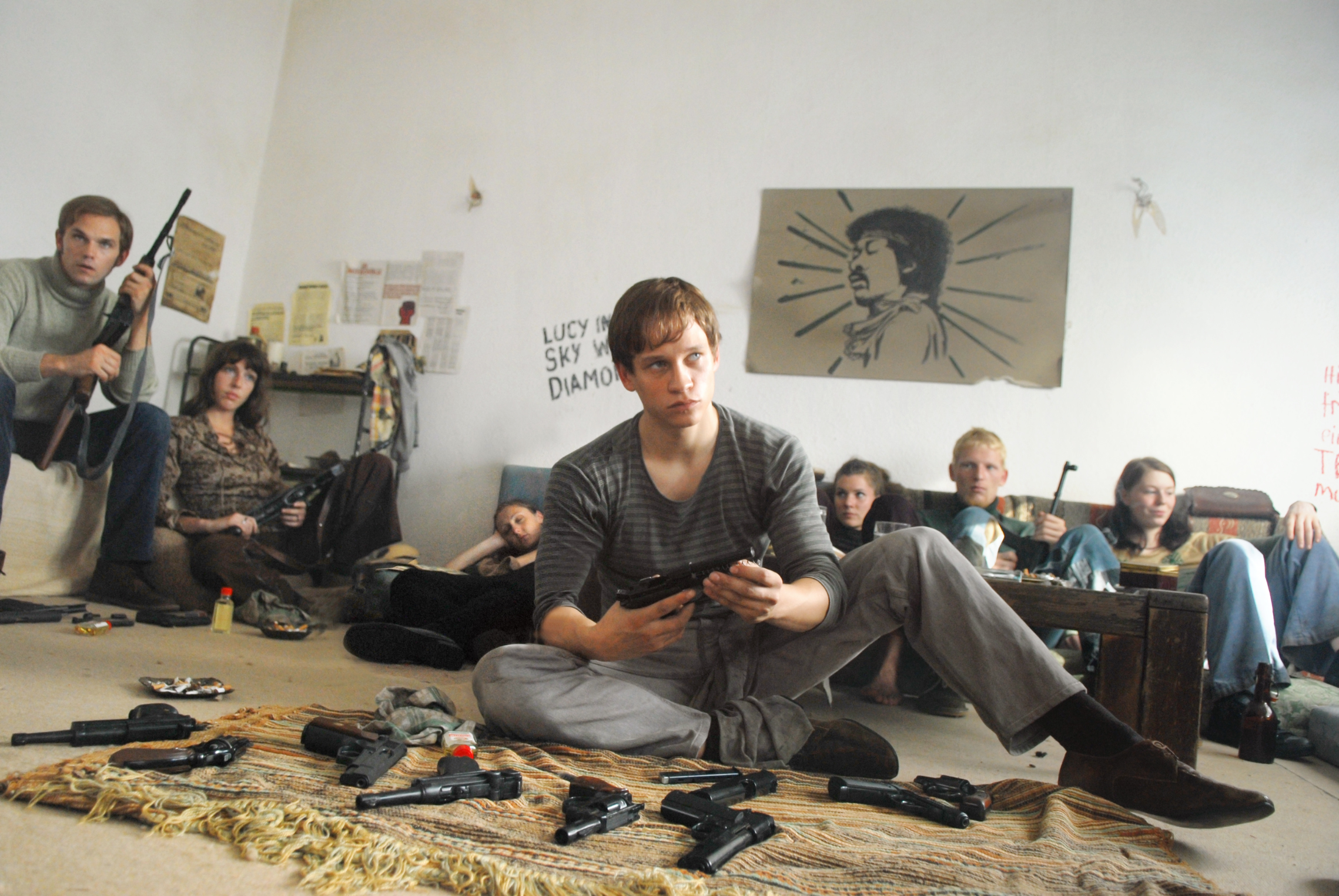 http://www.vitagraphfilms.com/Films/Baader-Meinhof_Complex/Baader-Meinhof_Photos.htm
The film tells the true story of the founding members of the Red Army Faction (RAF) in Germany during late 60s through to the late 70s. The members were part of the Baby Boomer generation (born after WWII) who vowed to undo their parent's fascist mistakes, at any cost.
The far-left group were militant and conducted kidnaps, robberies, murders, hijacks and bombings in Europe.
To some, they are heros, but due to their unapologetic violence, many were captured, imprisoned and/or killed for their terrorist activities.
The film was nominated for Best Foreign Language film at the 2009 Oscars and at the Golden Globes, so I am so glad it got that nomination, but it main more people in the UK and USA got a chance to see it.
5. Populaire - 2012 (French)
She's an awful secretary, but has a talent of typing really, really fast. So she is trained to become the fastest typist in the world by her boss and romance blossoms in a sort of My Fair Lady fashion (without the music or Cockney slang).
A really sweet and uplifting romantic comedy that will put a smile on your face from beginning to end.
6. Cinema Paradiso - 1988 (Italian)
Set in a small Sicilian village just after WWII, a little boy, Toto persuades a cinema projectionist to teach him about films in the Cinema Paradiso. However, the films shown are heavily censored by the local vicar.
A warm friendship blossoms but as Toto gets older, he becomes more involved with with a young girl, whom he is tries to win over.
The ending scene is one of the most beautiful scenes I have ever seen and even if you're not into the film, the last scene is still worth a watch! Bring some tissues, because it's simply joyous.
The cinematography is so beautiful and the theme music running through it is so pretty.
It's very funny, but also a tearjerking rollercoaster!
Deservingly it on an Oscar for Best Foreign Language film in 1990 and can be found on Netflix.
7. Les Choristes (The Chorus) - 2004 (French)
I think this was the first foreign language film I ever saw in a French lesson in secondary school.
It follows a failed musician-turned music teacher who is sent to an all-boy's boarding school.
He, rather naively, tries to control his rowdy glass by turning them into a choir, but then finds that many of the boys have issues that is stunting them from success. The plot is great and the music is really catchy.
The film was nominated in two categories at the 2005 Oscars.
8. The Class - 2008 (French)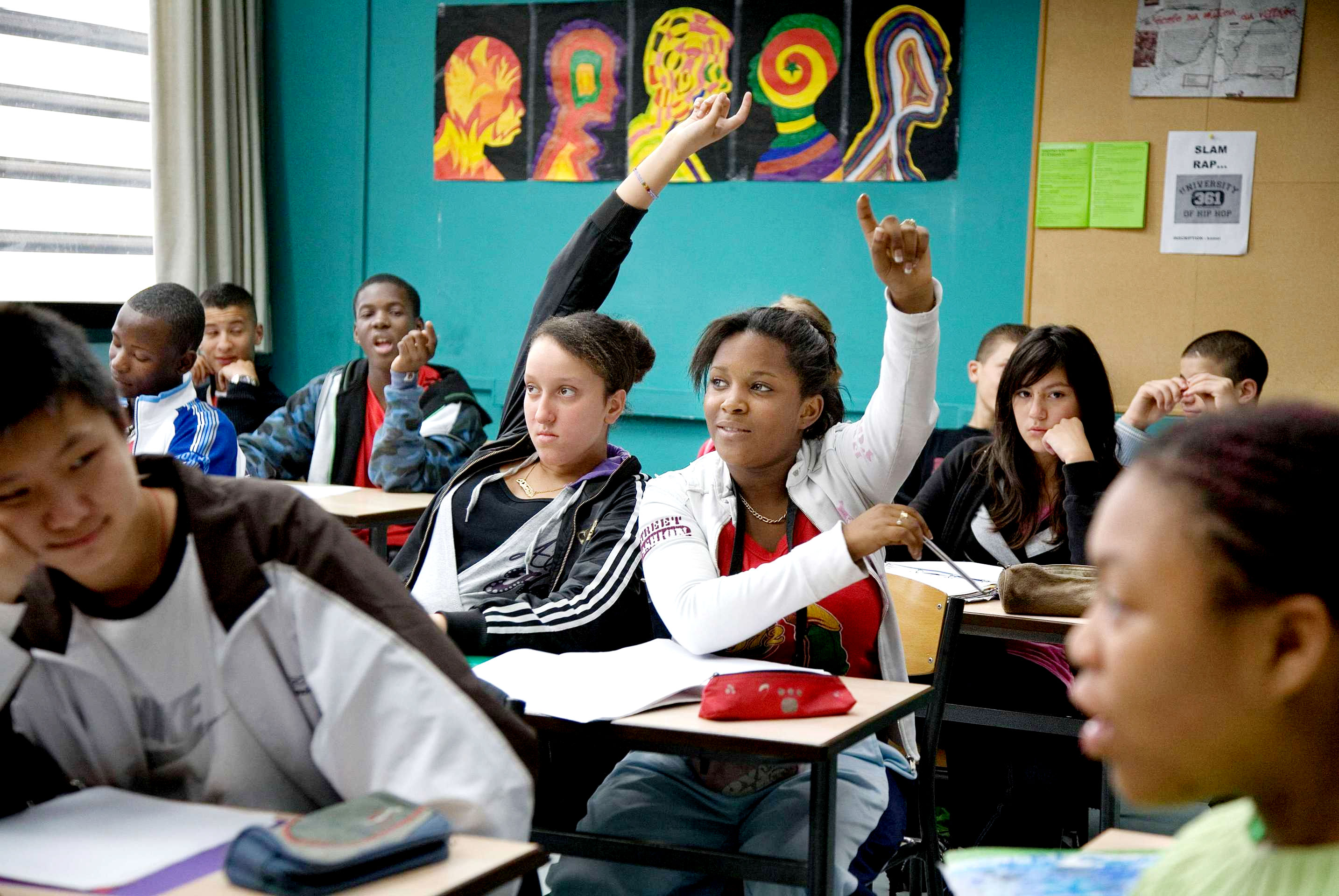 http://www.aceshowbiz.com/still/00005232/the_class17.html
My sister introduces me to this film a few years ago and I wasn't sure about it at first. Mainly because, I didn't realise it was a film. Because of the way it's shot and the improvised-style of dialogue, I just thought it was a documentary about a problem school in a French urban city. Kind of like a very long episode of a French 'Educating Essex'.
Lots of the kids have issues, but so do teh teachers.
The actor who plays the French Literature teacher actually wrote a book about his experiences in teaching problem children and then turned it into this film.
Marion Cotillard won an Oscar for her brilliant portrayal of French singer, Edith Piaf and this film follows her rise to international stardom and early demise. This musical film features her famous songs La Vie en Rose and Je Ne Regrette Rien.
10. Dil Se.. (From the Heart) - 1998 (Hindi)
The romantic thriller (yep...) stars one of the most popular and influential actors in the world,

Shah Rukh Khan aka SRK.
The dubbing is awful, but you kind of let it slide because the overall quality of the story is pretty decent.
The film contains one of the most famous Bollywood musical scenes, which is performed on a moving train. The song was written by A.R. Rahman who also composed the score of Slumdog Millionaire.
What do you think of Non-English films? Do you have a favourite that you'd like to share?