A note from Joelle...
Standard radio bores me. So much so, that I stopped listening to it all together about four years ago because the music was repetitive and the chat was just not my vibe anymore. I wanted to hear what young people had to say about young people, NOT what Generation X thought of young people.
I wanted to know about other Millennial's experiences with growing up, relationships and paving careers in this super-difficult world and I wanted to hear their stories, not matter grow grim and raw.
I then discovered an app,
Acast that allowed me to find many podcasts from all over the world that gave me what I wanted and
This is not sponsored in any way, I just really like this app and these podcasts!
CTRL ALT DELETE with Emma Gannon
This is the brilliant podcast that inspired her to write her debut memoir of the same name. However, in her podcasts, it is Emma asking the questions, as she chats to people who inspire her and have something rather special about them.
It's just 40 minutes of good, good vibes all-round.
My favourite episode is her chat with actress and activist, Rowan Blanchard.
Have a listen to all her shows HERE.
So BASICALLY with Tyra and Lydia
My mates from school: Lydia and Tyra have created this wonderful new platform that discusses everything from politics to music and pop culture once a month.
Listen to the first show HERE.
Melanin Millennials
I can't even lie to you guys, I was THRILLED to finally find women my age, with my accent and with a dark skin tone like mine hosting a show.
Imrie and Satia discuss everything from racial politics to pop culture. They have hilarious and informative guest who make you laugh out loud with their anecdotes.
Listen to the show
HERE
.
My Big Idea with ASOS
Those people at ASOS never miss a trick, do they? I discovered their podcast series whilst watching them promote it on Snapchat. Every week, the ASOS crew interview young creatives who took a chance on their big idea and made it into a business.
My favourite episode is the one where they chatted to Radio 1 personality, Clara Amfo.
Check out all the shows HERE.
Filler with Harry Hitchens and Matt Shore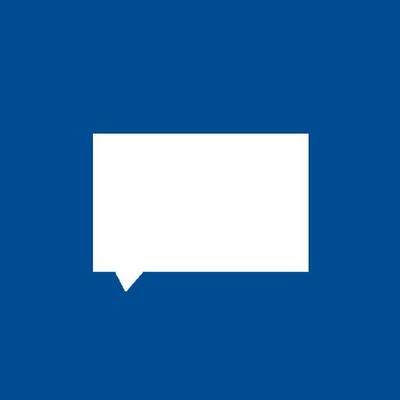 This is a podcast I found just last week and it has got me hooked. Each episode features Matt and Harry interviewing a creative who is paving the way in their chosen craft. Photographers, architects, filmmakers, vloggers, you name it, they've all got stories and tips to share.
Episodes become available every Sunday and you can hear them HERE.
Call Your Girlfriend
with
Ann Friedman and Aminatou Sow
Doing a podcast show with your best friend sounds like so much fun and Call Your Girlfriend is just that. The lovely ladies talk about whatever they want: breakups, bodies and voting, to pop culture and books. These women are incredible smart and honest and when you listen, you feel like you can fit into their girl gang.
Grab a glass of whatever you fancy and tune into their intersting world!
Listen to all the shows (there are LOADS) HERE.
Another Round
with
Heben Nigatu and Tracy Clayton
This show is hilarious and informative and I'm so happy it exists. The girls cover everything from race to pop culture in a really funny way (often with a bit of alcohol).It is actually one of the most popular podcasts around along with Lena Dunham's show and Call Your Girlfriend.
Their conversations are so relatable and I love that no topic is off limits.
Catch up with all the episodes HERE.
Et Cetera With Est
I can't remember how I found this show, but I am so glad I did. I love how long the episodes are (usually just over an hour), which means I can listen on a long commute or just before I doze off to bed.
The Host and guests on this show talk so much truth along with their really funny opinions on current affairs and pop culture.
Nerdette with Tricia Bobeda and Greta Johnsen
Into science, technology, films and literature? Nerdette is for you! The episodes are jam-packed with insightful interviews with people all basically every industry and they are not boring at all. I did think it would be 100% numbers and nasal voices before I gave them a listen, but they really are great interviews!
Check out the show HERE.
Popaganda by Bitch Media
Last, but in no means least is this gem of a show: Propaganda.
This is an unashamedly feminist show, with hosts and guests to talk about race, politics, pop culture and sexuality in an incredibly refreshing way.
Their episodes come out every Thursday and you can catch up HERE.
Got any more podcasts that you love? Let me know below!